WEDNESDAY ADDAMS I'LL DANCE DANCE DANCE crewneck vintage unisex
Prix habituel
$54.90 CAD
Prix soldé
$54.90 CAD
Price per unit
per
Sale
Out of stock
WEDNESDAY ADDAMS I'LL DANCE DANCE DANCE 
Proudly display your love for Jenna Ortega's MERCREDI ADDAMS and Lady Gaga's Bloody Mary with this vintage crewneck. You'll love spending the cold season warm in a cozy retro cotton fleece. A perfect crewneck for fans of The Addams Family, Netflix series and TikTok trends. 
With Tamélo, you can pay tribute to the 100% cringe dance of WEDNESDAY ADDAMS with this sweater that combines comfort and nostalgia. Designed and printed in Montreal, it will keep you warm at work and at home. It's perfect for those who like a oversized look and relaxed. 
Just slip on a pair of black leggings for a complete casual look that will be the envy of your colleagues and friends. The perfect crewneck for the nostalgic who have taste and love comfort. 
Available in 7 unisex sizes
Each design was hand drawn in Montreal
Printing made in our workshop with love
True-to-size fit (go up a size for an oversized look)
Digital printing
Print on demand: please allow 5-7 business days for printing before shipping. 
Share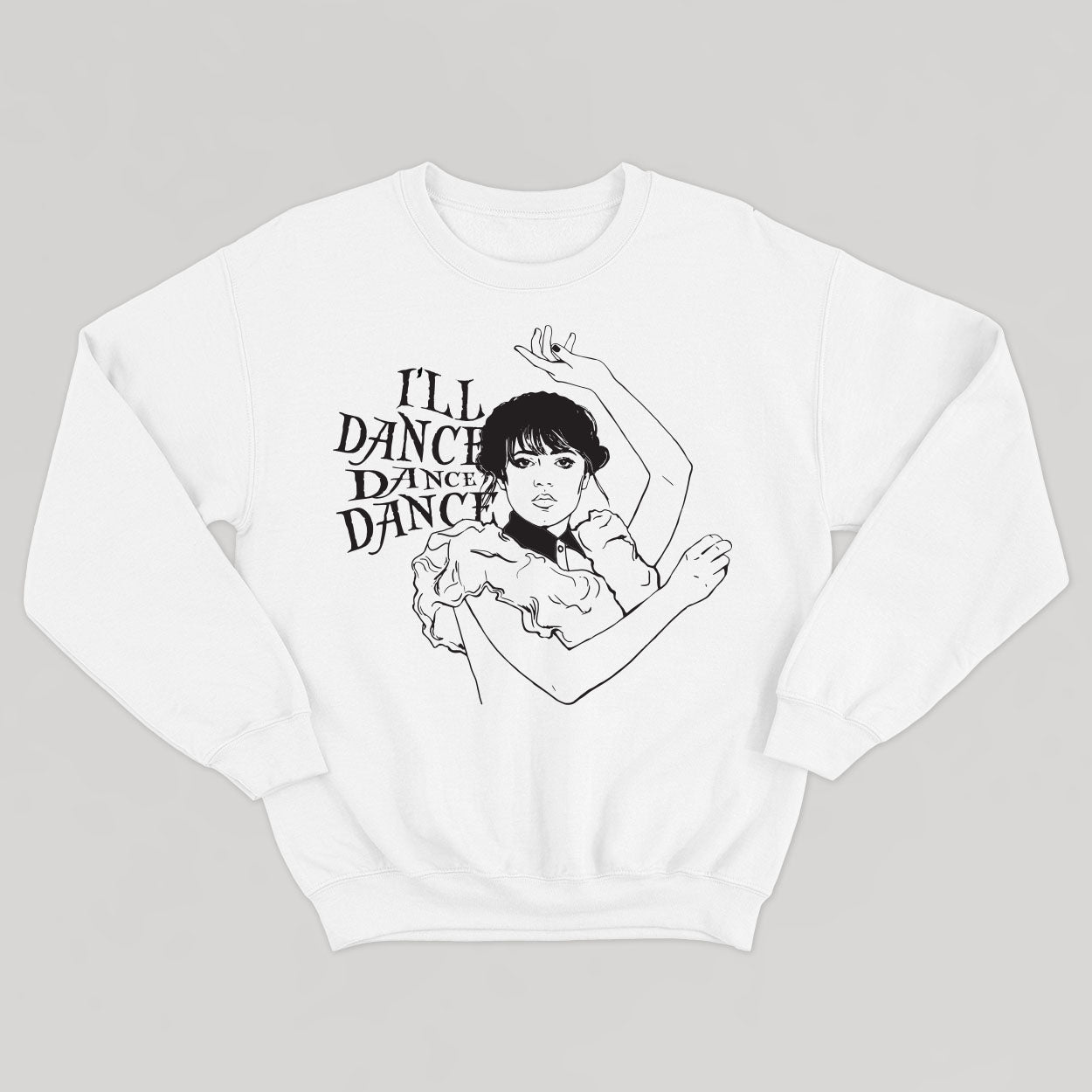 Wonderful
Very beautiful quality of clothing I sincerely love! I'm not disappointed with any of my purchases. I will certainly repurchase! Thank you 🙏🏻
WEDNESDAY ADDAMS I'LL DANCE DANCE DANCE crewneck vintage unisex
WEDNESDAY ADDAMS I'LL DANCE DANCE DANCE crewneck vintage unisex
A happy girl 😀
My daughter loved receiving it for her 12th birthday party! Her reaction was worth seeing! Thank you for this beautiful moment!