Crewneck YEAR OF BIRTH (to be personalised) WHITE
Prix habituel
Prix soldé
$47.50 CAD
Price per unit
per
Sale
Out of stock
Size chart
Unisex BIRTHDAY Crewneck (to be personalised) WHITE
THE PERFECT COTTON FLEECE TO CELEBRATE A BIRTHDAY OR TO PROUDLY DISPLAY THE YEAR OF YOUR BIRTH.
The shirt will be printed to order, so please allow 5-10 working days for production. 
TO PERSONALISE THE SHIRT: INDICATE IN THE COMMENTS THE YEAR YOU WANT AND CHOOSE A COLOUR FROM THE COLOURS OFFERED AT THE TIME OF PURCHASE. 
WARNING: IT IS NORMAL FOR THE JUMPER TO COME WITH A PRINT MARK / SMELL OF PRINT PRODUCT. THIS IS QUITE NORMAL AND WILL COME OFF AFTER THE FIRST WASH.
Details

Printed in Montreal (digital printing)
Colour: WHITE
Maintenance

Wash in cold water (preferably inside out).
Avoid the dryer.
Printing time on request

Printed just for you!

Please add 3-7 business days for printing before shipping as this design is printed on demand!
Delivery and returns

Free shipping on orders over $99.

Delivery time: between 3 and 10 days in Canada.

Exchange and refund: maximum 14 days after receipt of the product
Share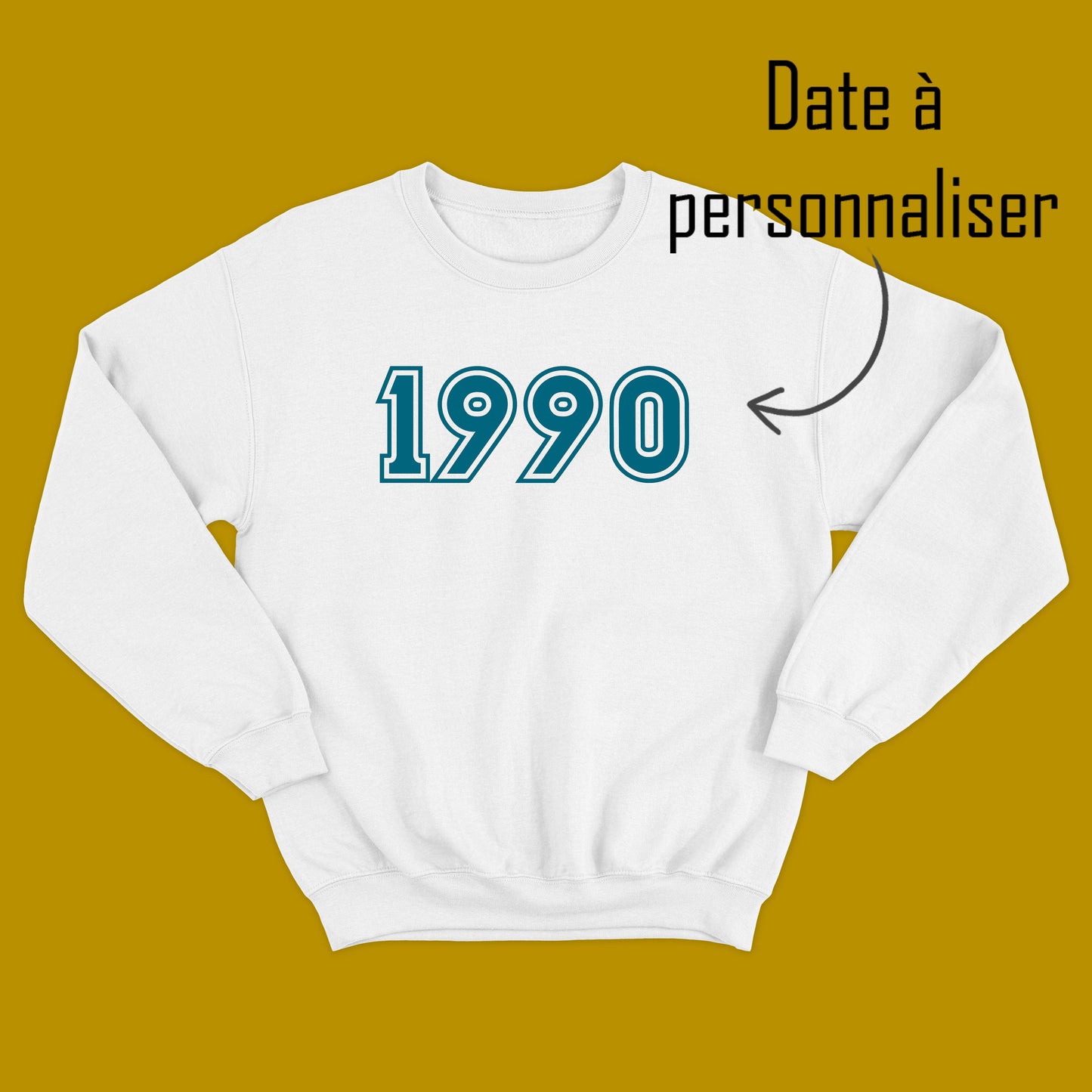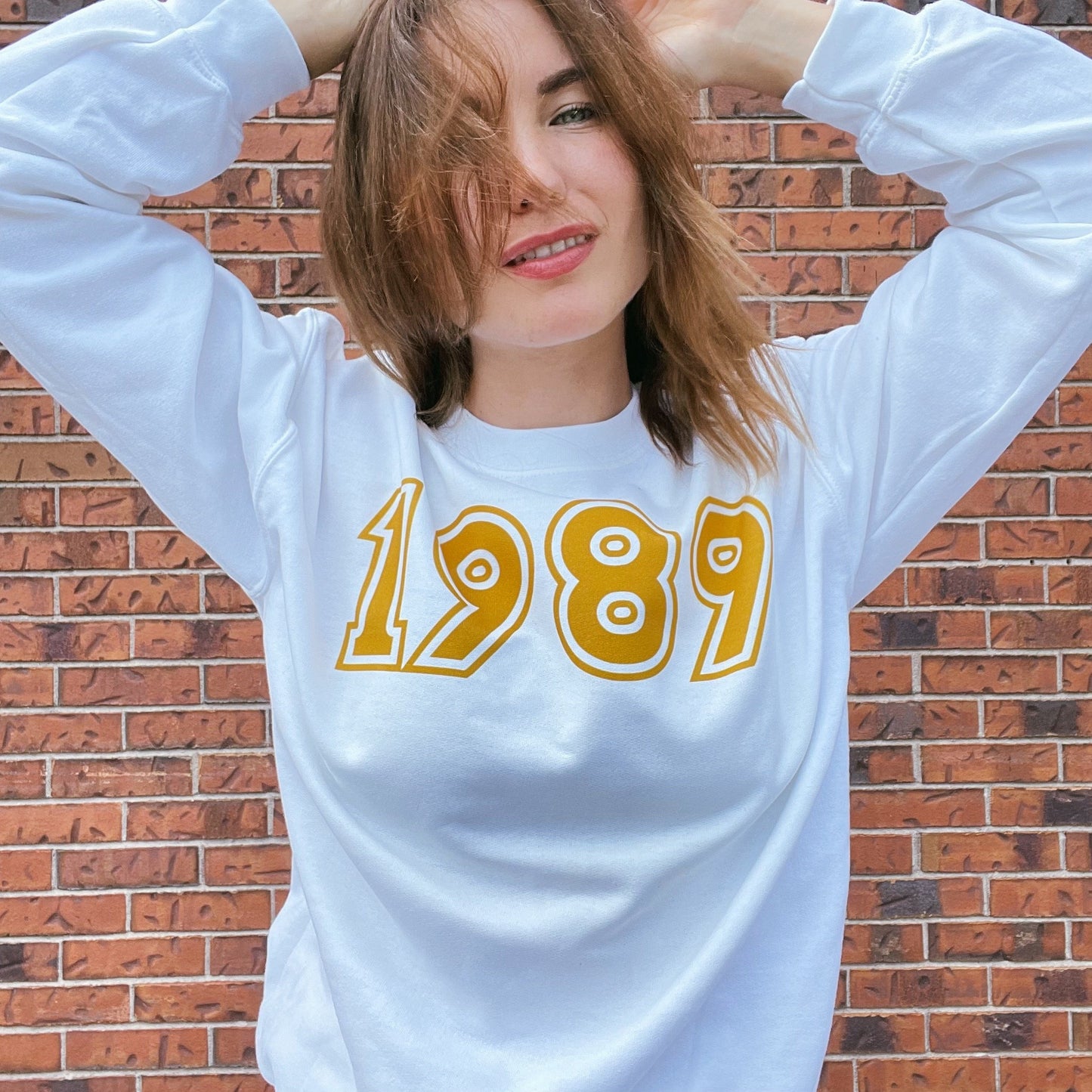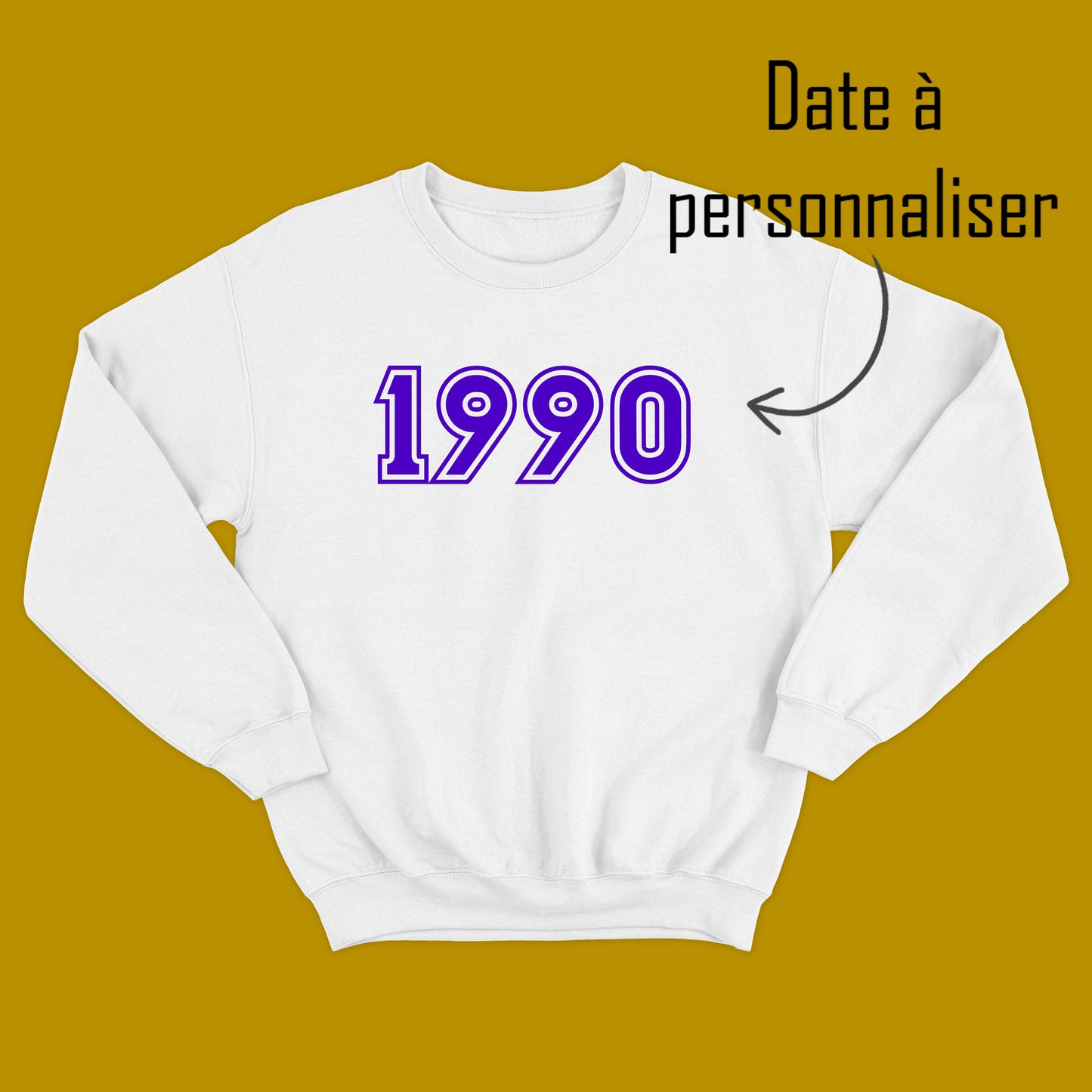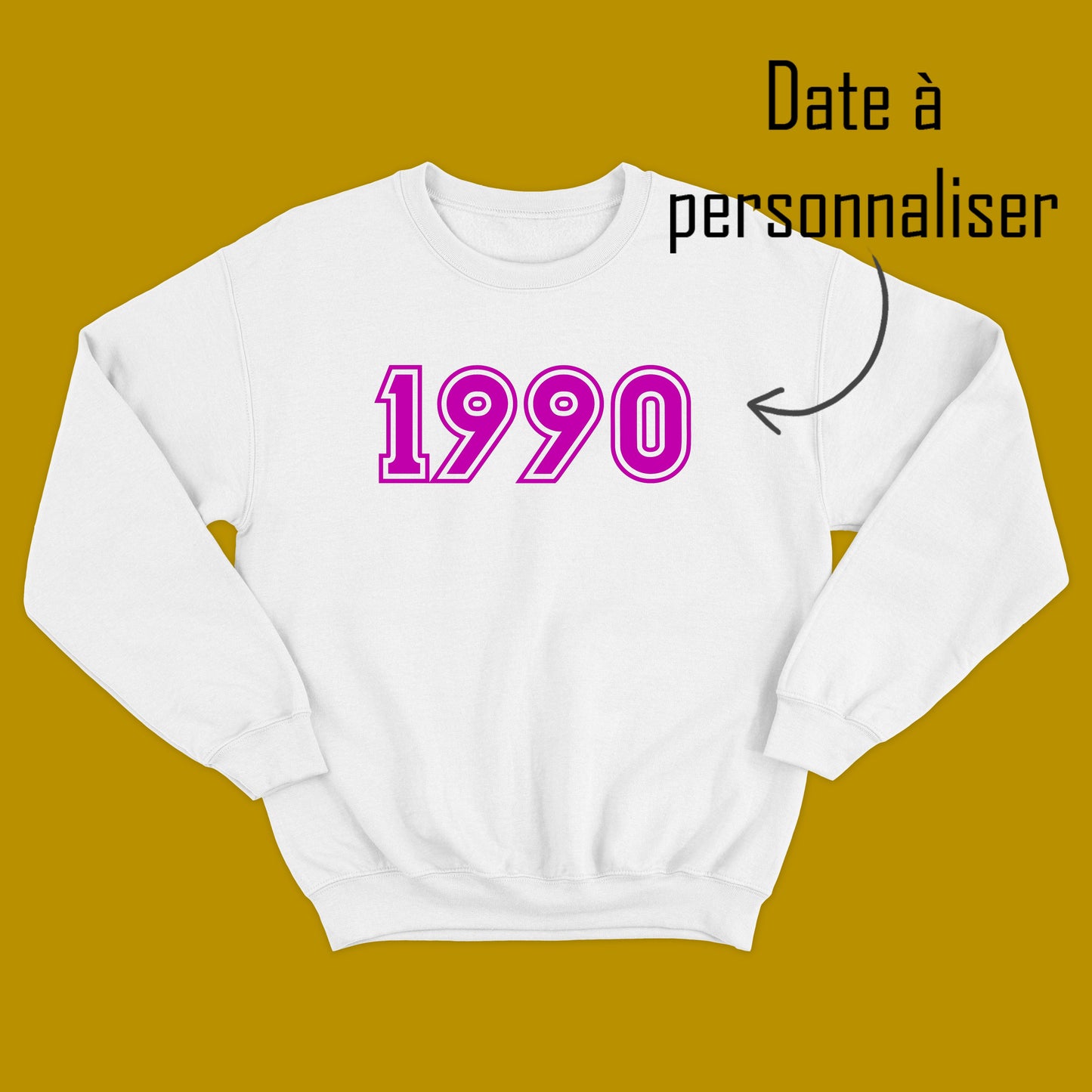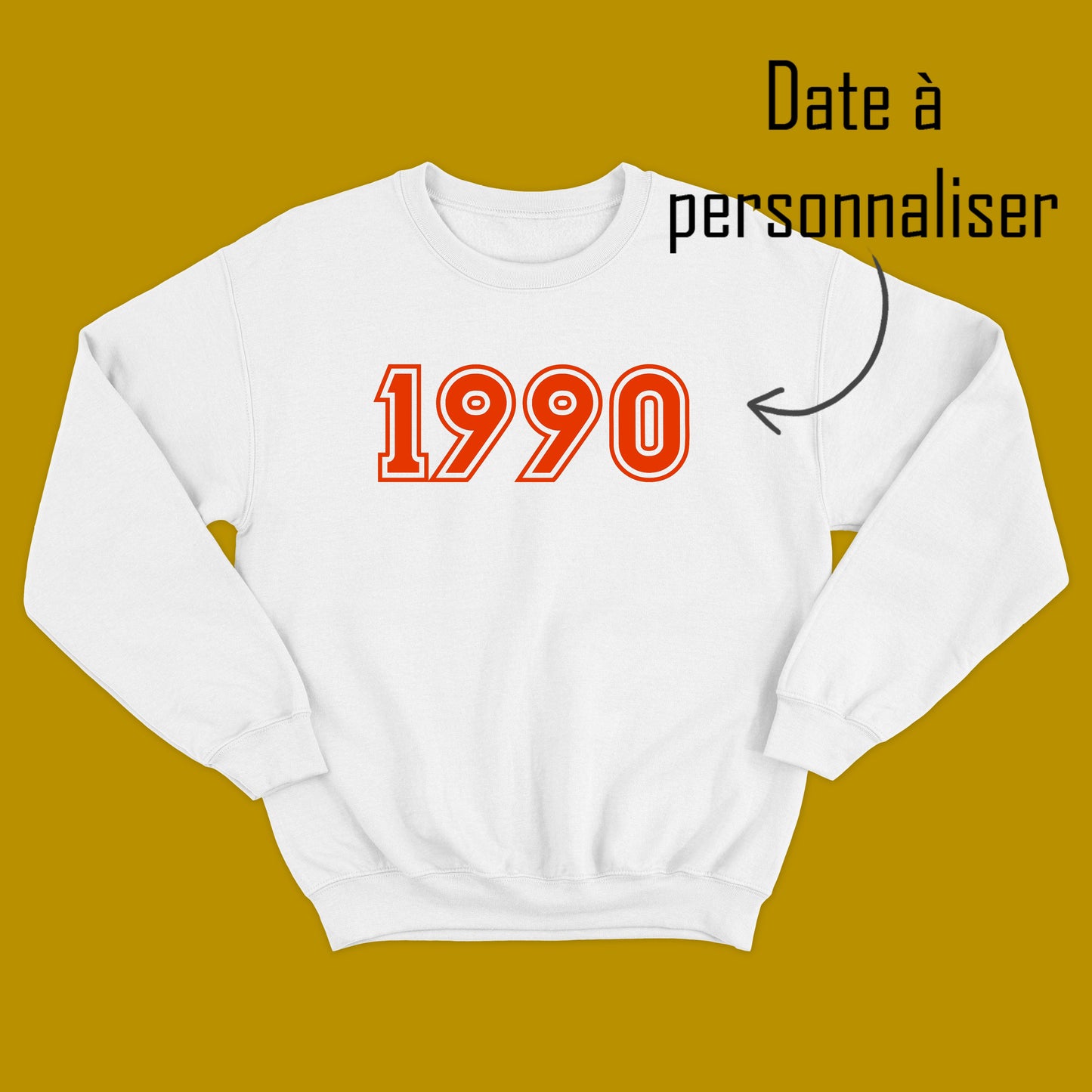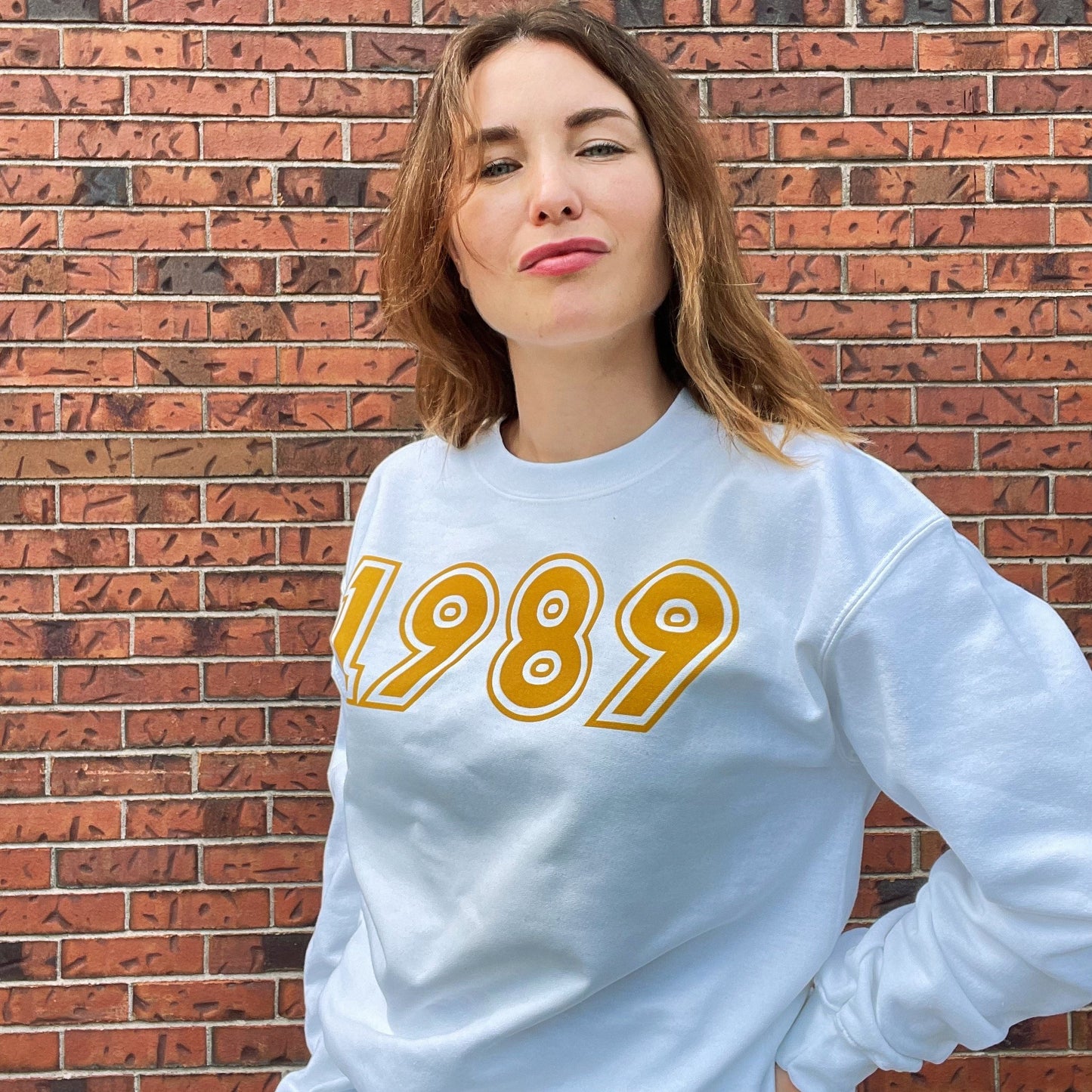 Size Chart - Crewneck and demiz-zip - unisex casual fit
Unisex Crewneck + Half Zip Sweatshirt - unisex casual fit
Small

Medium

Large

Xlarge

2Xlarge

3Xlarge

Width

B

20"
22"
24"
26"
28"
30"

Length

A

26"
27"
28"
29"
30"
31"

Handle C

33"
34"
35"
36"
37"
38"
Advice
This is a casual model.
Women: we recommend your regular size for a relaxed look, or one size down for a fitted look.
Men: we recommend your regular size.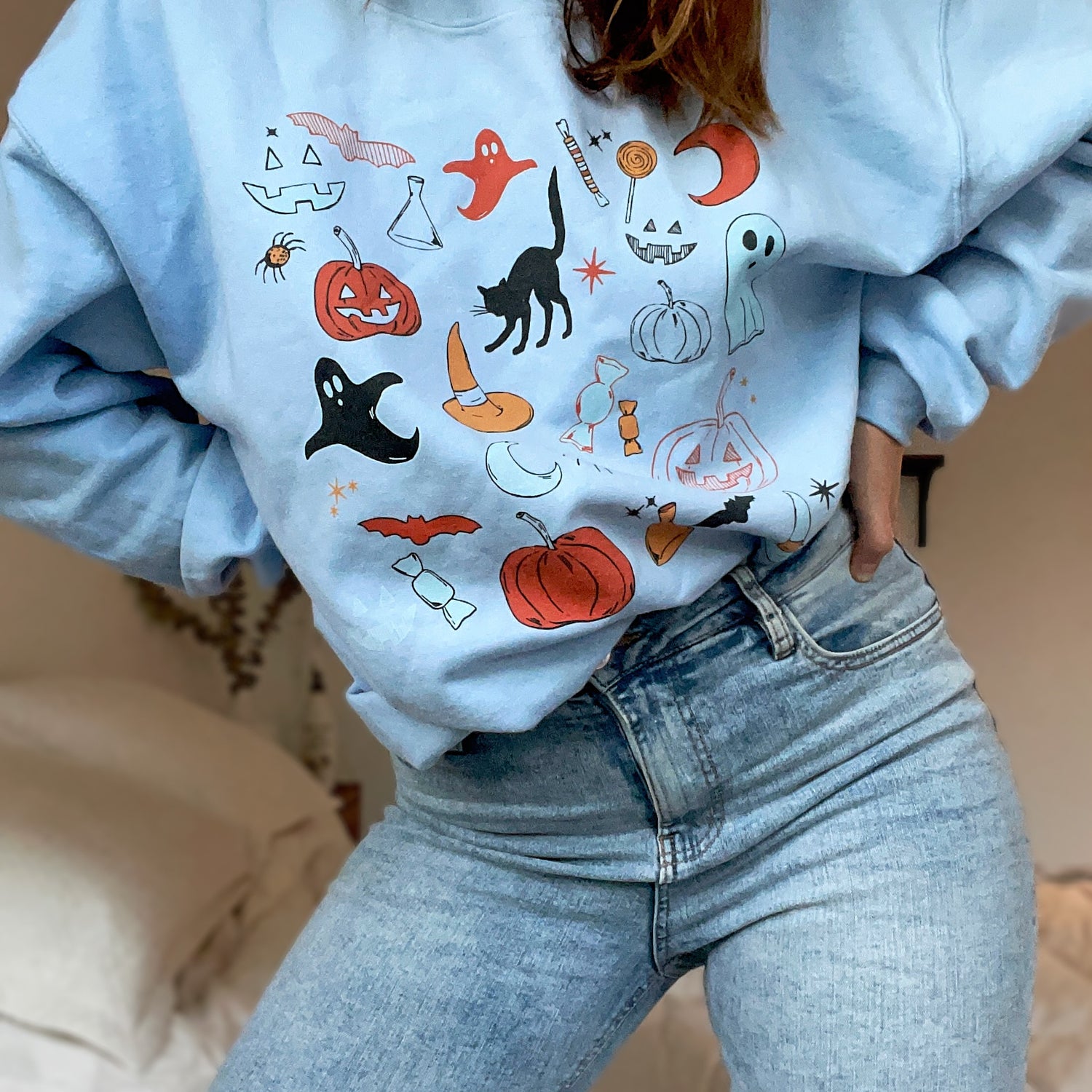 YOUR TRENDY OR PERSONALISED DESIGN
Incognito by Tamélo is a touch of Tamélo mixed with your imagination. Find unique models, ephemeral collections, or to personalise.
And if you like our vibe and want your whole gang to be dressed the same, whether it's for your association, your company, or your school, our print-on-demand service is for you!